Chemical and Biological Library
Nagoya University Chemical and Biological Library
Furo-cho, Chikusa-ku,Nagoya, 464-8603 JAPAN
Tel: 052.789.3176
E-Mail: biochem

nul.nagoya-u.ac.jp
---
Chemistry and Biology Library is located on the second floor of the Building 1, Room 201.
The library mainly holds materials on organic and polymer chemistry, applied materials science and biomolecular engineering.
Their Location are displayed as "Eng Chem Bio Lib" in OPAC. "Eng Mol Macromol Chem", "Eng Mater Chem" and "Eng Biomol" are located in each department's laboratory. For details, please inquire at the service desk.
---
<Guide for Visitors> Due to measures against the new coronavirus infection, non-Nagoya University members are not allowed to enter the library. If you wish to use the materials, please apply for an ILL through your institution's library or public library.
Library Calendar
Library calendar is under construction.

Open 10:00-12:00, 13:00-17:00

Closed
Library Floor Map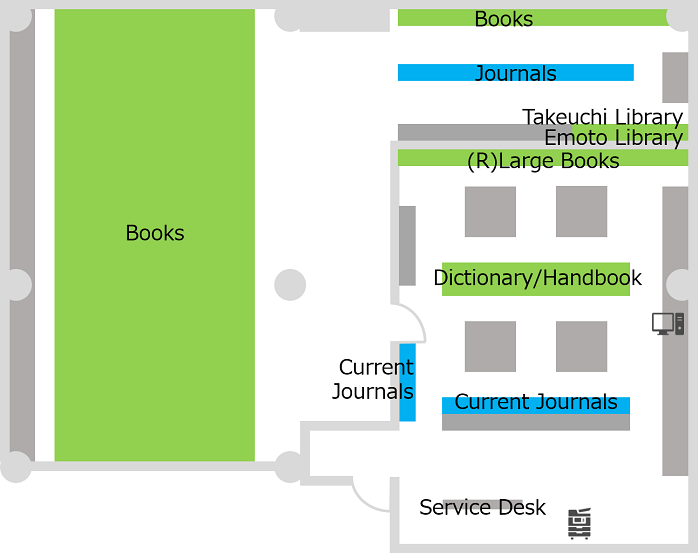 Library Photo
Reading Seats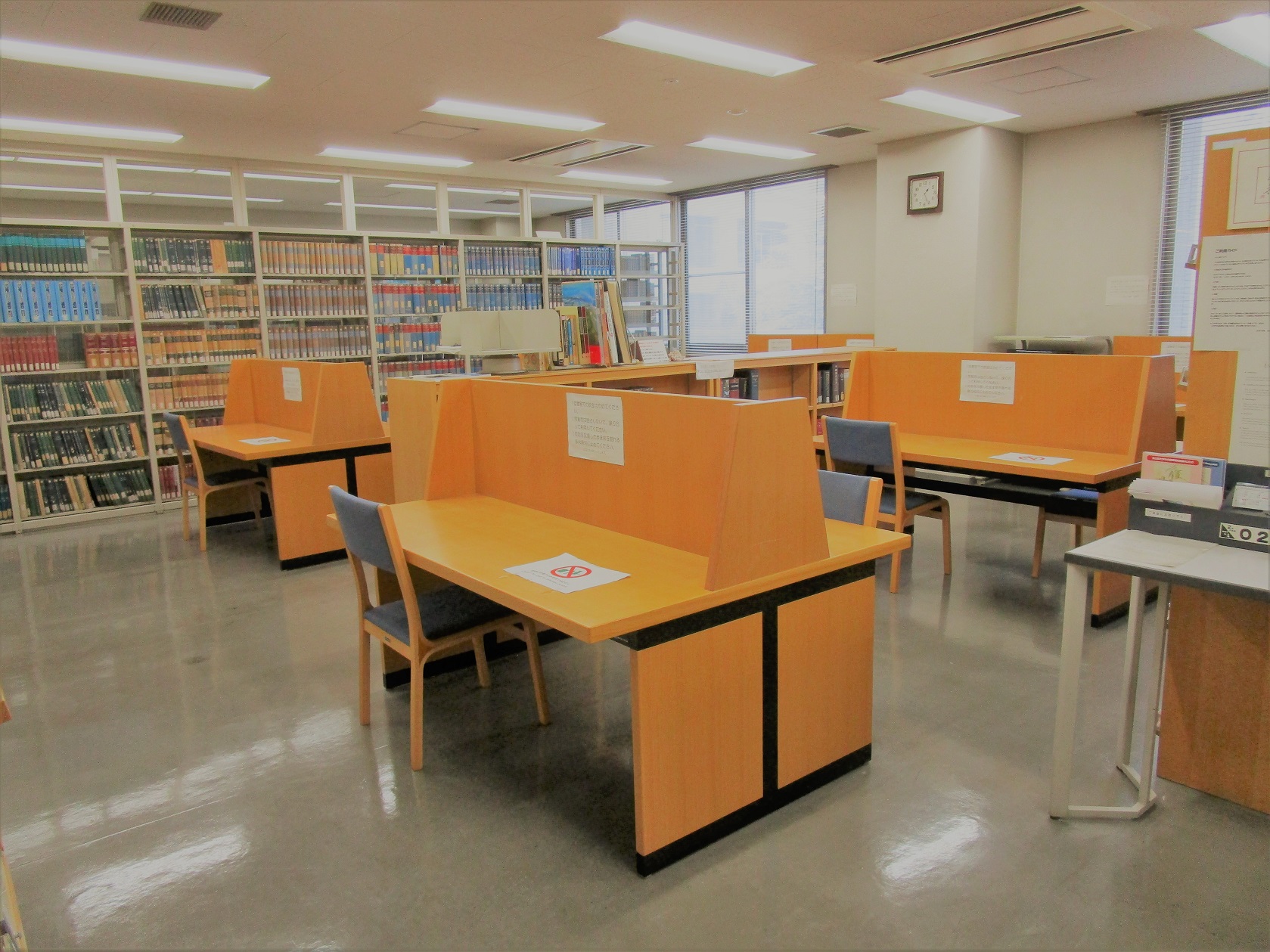 Bookshelf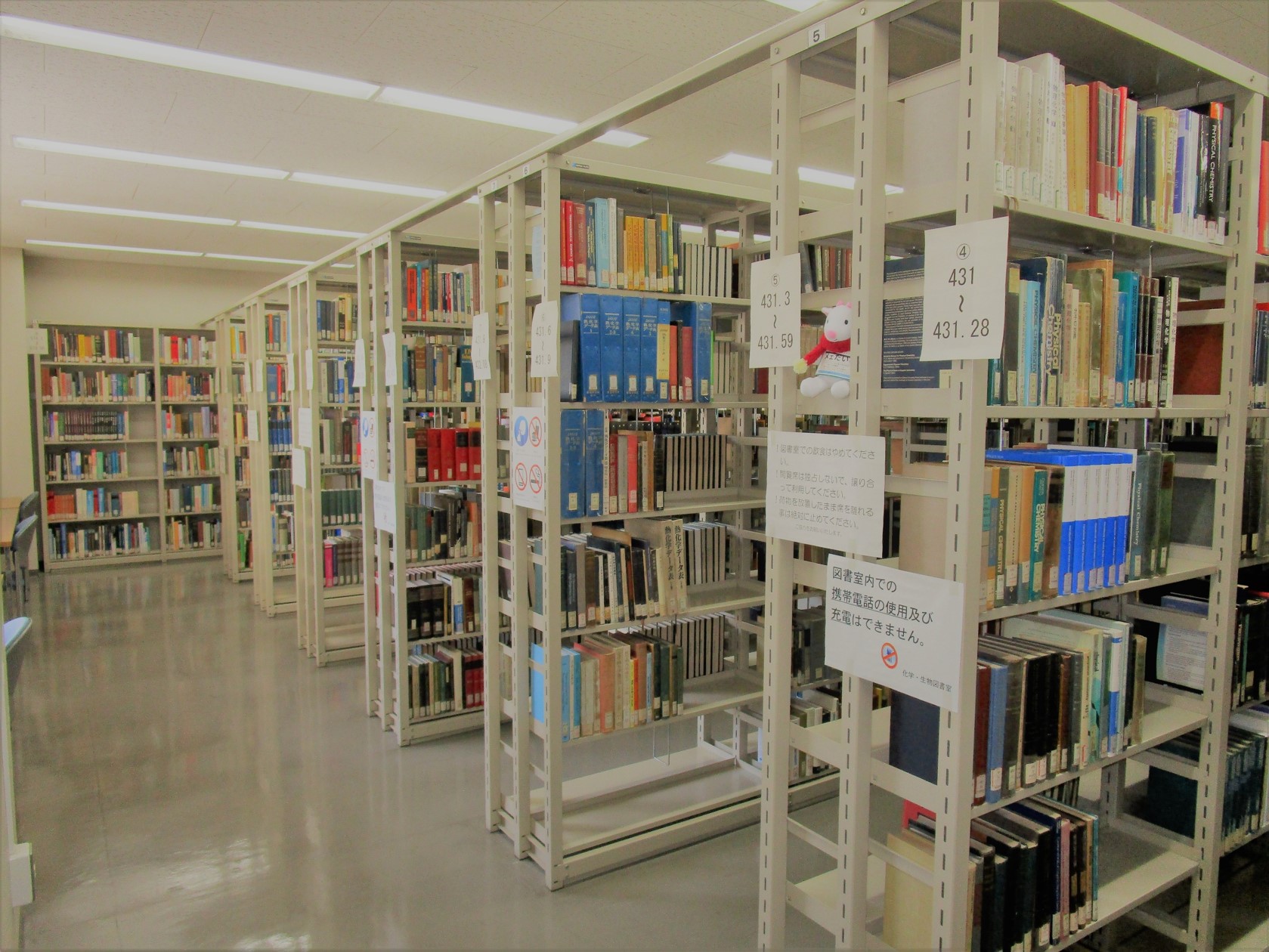 Service Desk